現在,学習/SNS/日常生活/対話の活動データに基づくユーザモデリングの技術を開発し,それを適用したアプリケーション/サービスの開発を行っています.そのなかで,データ取得に必要なシステム,データ分析手法,およびアプリケーションのいずれかを研究開発しています。
Our ongoing projects include the development of user modeling techniques based on learning/social networking/daily life/dialogue activity data, and the development of applications/services that apply these techniques. In each project, the members study and develop technologies of data acquisition, data analysis methods, and applications.
e-Learning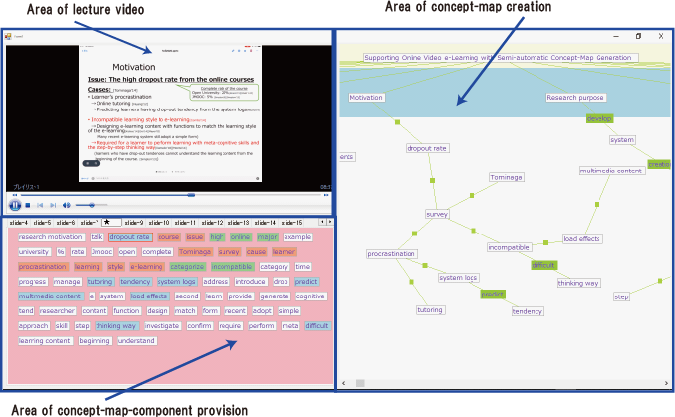 動画視聴学習しながら,コンセプトマップを作成するためのコンセプトマップ部品提供機能の開発/
Supporting concept-map creation with concept-map component provision for video-based learning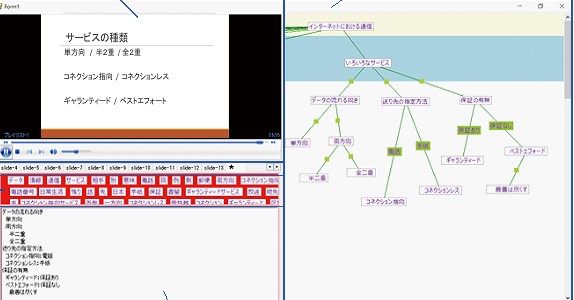 動画視聴学習しながら,コンセプトマップを作成するためのメモからコンセプトマップ部品自動生成機能の開発/
Support concept map creation with automatic generation of concept map components from notes, for video-based learning.
SNS Data Analysis
Human-Computer Interaction based on Body Movement Features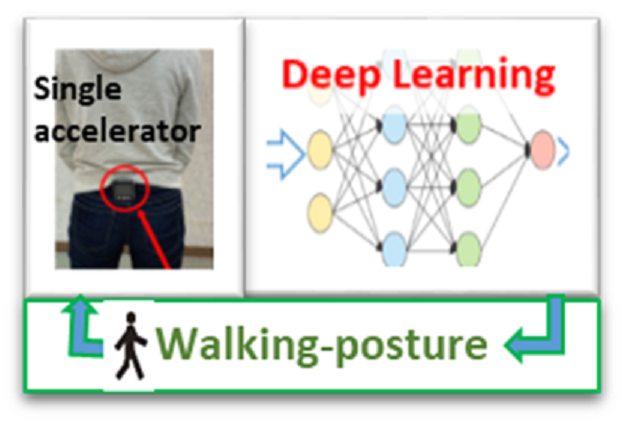 深層学習を用いた単一加速度センサによる歩行姿勢分類/
Walking-posture Classification from Single-acceleration-sensor Data Using Deep Learning
Dialog Analysis based on Multimodal Information
マルチモーダル情報分析に基づく知識伝達過程の分析/